FACEBOOK
fanpage:



Webmaster of
www.filla.pl
Filla Krzysztof



INDIA 1999/2009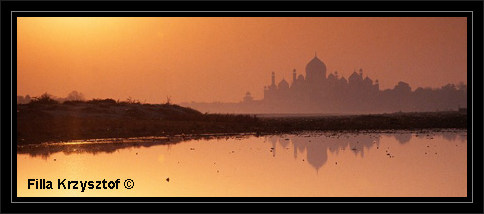 Photograps 2009
After a decade, I decided to return to India, to see its southern part. Except the British rule, historically, it had never been a part of present India, and it has its reflection in the natives mentality. Dravidians, it is how the people are described, for centuries wanted to emphasize its different identity in culture and language. Despite, the southerners worship the same pantheon of gods as the northerners, for an outsider it looks like a another religion. Their monumental and stupendous temples are a good example of this. Although many places in India haven't changed much for the last thousand years, nevertheless I could see some changes after the decade. Surely one of them is the sensation of growing population and the second, vanishing push bike rickshaws, which are replaced with loud, fume producing auto-rickshaws. In this gallery, except pictures from the south, there are photographs from the central India.
TYPE OF EXPEDITION: Backpacking.
APPROACH: A plane.
PERIOD: 09/12/2008 to 14/03/2009.
DURATION: 96 days.
AVERAGE COST OF LIVING: 6 € per day.
PHOTOSENSITIVE MATERIAL: Slide - Fuji velvia 50; Fuji Sensia 100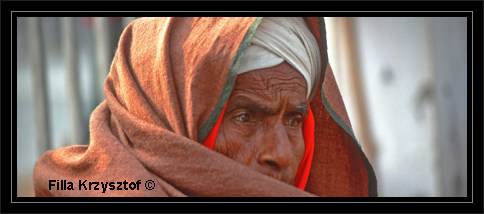 Photograps 1999
The journey to India was my first venture beyond border line of Europe. It was a challenge in itself before the era of Internet. I went to India by land through counties like Turkey, Iran and Pakistan. I spent there more than 3 months and over extended period of time India can be overwhelming. Some people say: "you can either hate or love the country" and I surely belong to the second group. Being a total novice in photography, I put for the first time positive films and after their development I fell in love with transparencies and photography became my hobby. And India with its colours, contrasts and diversity became an ideal object for pictures. Despite a few failures like faulty camera or a purchase of films for tungsten light out of my sheer ignorance, I invite you to see these pictures.
TYPE OF EXPEDITION: Backpacking.
APPROACH: Overland travel, 15 days one way.
PERIOD: 03/08/1999 do 20/01/2000.
DURATION: 103 days in India + 40 days in Nepal.
AVERAGE COST OF LIVING: 6 USD per day.
PHOTOSENSITIVE MATERIAL: Slid - Kodak elite 100; Kodak Ektachrome 160T EPT Tungsten; Fuji Sensia 100.